Connecta – A WISP profile by Ernie Newman
"It's all about local knowledge – name a street anywhere in South Auckland and our installers can tell you all about the coverage available."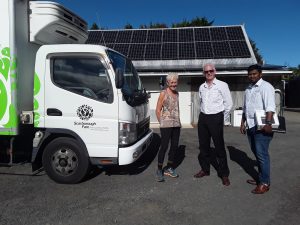 So says the affable Peter Mancer, General Manager of Connecta, as we sip coffee in a  Pukekohe café. He and colleague Abilash Thangavel don't look like the archetypal WISP – crisp white shirts reflect the peri-urban demographics of the Counties-Franklin area where they operate. Connecta feels like an apt name – you can catch a suburban train from Pukekohe to Auckland every hour, yet its marketing, like many WISPs, is focused on the traditional school calf club days.
Connecta's had a lot of history. Way back in 2002 it started off as Wired Country, a fibre-focused subsidiary of Franklin electricity lines company Counties Power. Some truly futuristic thinking led to Pukekohe High School becoming New Zealand's first fibred school and the lines company embracing telecommunications. 
Wired Country grew rapidly in several parts of the country – Christchurch, Queenstown, Nelson and almost Northland. Many resellers were involved in marketing the service, including Watchdog where Peter – an industry veteran – worked at the time reselling Wired Country's services to 260 rural schools at speeds way faster than the 56k service then available. All this happened long before Chorus became involved in fibre or the government thought about fibre in schools – Wired Country was a true pioneer.
But as the company diversified its communications business, it became obvious that its home turf south of Auckland was better suited to the flexibility of wireless technology than the constraints of fibre. The power company decided to return to its electricity base and sold Wired Country to Compass Communications under the brand Compass Wireless. Compass remains the parent company today. 
Compass Wireless later migrated to the standards-based technology WiMax, allowing flexibility in the choice of equipment manufacturers. It grew steadily for a decade, then in 2015 started implementing Long Term Evolution or LTE, a leading iteration of 4G mobile.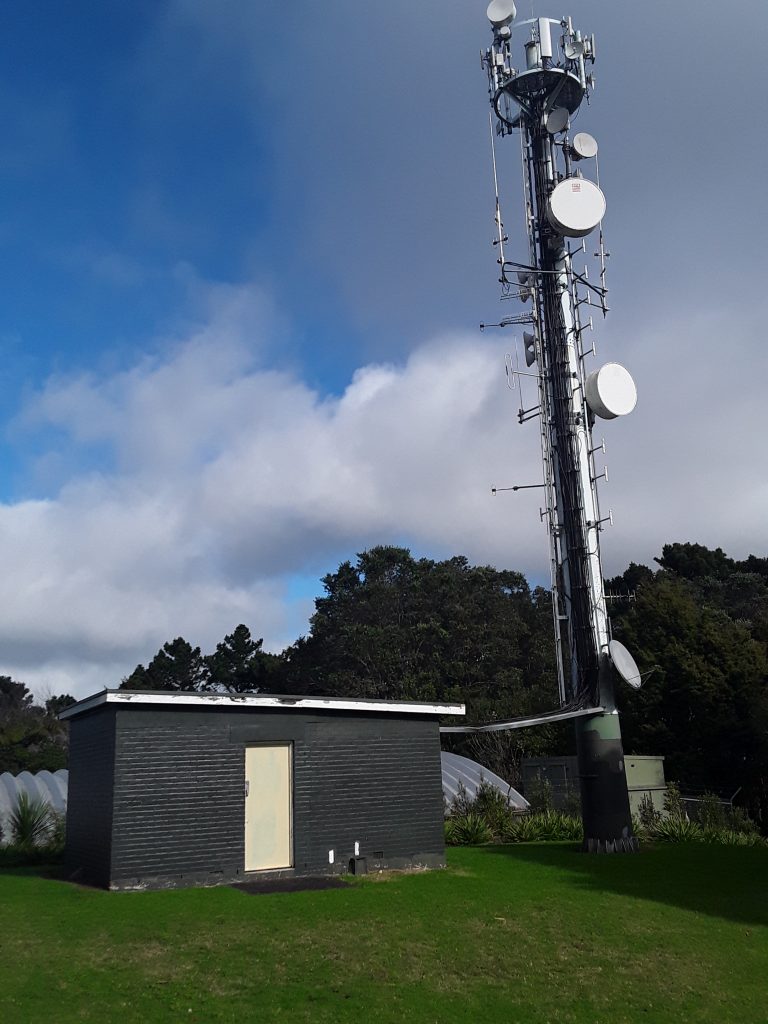 As Peter recounts all this we are climbing Pukekohe Hill, an icon of South Auckland surrounded by market gardens based on the rich volcanic soil. The tower at the summit is not a typical WISP tower. You can get there is a 2-wheel drive sedan up a public road. There's mains power resulting from Connecta's history as a lines company subsidiary – no need for pesky solar panels or batteries. The customer count from the tower seems massive. And like many of Connecta's South Auckland towers there is a fibre connection. Everything feels well established, orderly and robust.
The brand was changed to Connecta in 2017 after Peter joined as GM. "The Compass brand was about cities, but we are country so we needed differentiation," he explains. 
Connecta has a firm hold on its territory. It covers the whole of the old Franklin and Rodney Council areas –  east to Clevedon, north almost to the Brynderwyns, and west to the Tasman Sea. It also has a heavy presence in rural Rotorua including the Broadlands Forest, Reporoa and Waikite Valley areas.
Peter sees Connecta as different to most WISPs in that nearly all customers are on licensed spectrum in the 2.5 or 3.5 bands. This reflects the comparatively dense population compared to others, meaning that interference is more of an issue. He talks up the benefits of LTE – "its near line of sight, capable of finding multiple paths, and less prone to interference in high traffic areas."
Most Connecta customers are using it for voice as well as Internet, due to the strong technical support from the parent company and the poor quality of the residual copper infrastructure. Connecta offers very attractive voice pricing. It also provides hosted PBX services to a number of businesses, offering a major improvement in efficiency.
"We know our customers really well," Abilash adds. "We know their business, know where their premises are, and geography. Lots are older people who need IT support, or families – rural people are more likely than city people to need help and we are happy to work with them."
Connecta prides itself that the average length of time a customer stays is 7 years – even those who leave the district often re-sign with parent Compass. 
The small Connecta team comprises about 7 people, working within Compass with its overall count of 90. Corporate services and billing are shared but otherwise Connecta staff are able to get on with their own specialist market segment.
Connectivity is Crucial to the Gourmet Herb Business
An old fashioned industry transformed by a total commitment to IT, would be a fair description of Connecta customer Scarborough Fare.
Scarborough Fare is New Zealand's second largest specialist grower of fresh herbs, with a 19 year history selling a wide variety of herbs into the café and restaurant market through specialist intermediaries.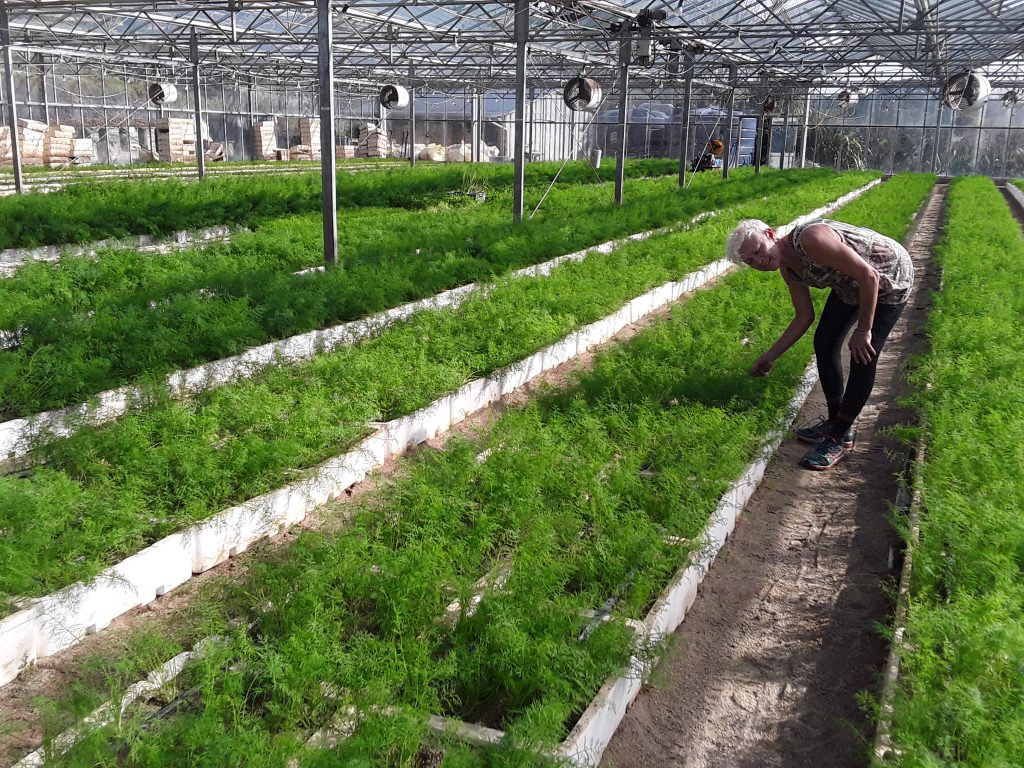 "Availability and timeliness are everything in our industry," co-owner Jeanette Rea tells us. "We only deal with the wholesale market, and we are expected to have whatever herbs the end customer needs on hand when they need it. That's why IT is the basis of our operation."
So much the basis that every one of the company's 25 staff have access to the special app. It tells them when they are required at work, what to pick, what to plant, rostered days off, annual leave, and what to order. Deciding what to plant, and when, requires data imported from numerous sources.
IT is also important for compliance. The business, which is hydroponic, is required to monitor and report on native plantings to mitigate earthworks, nutrient waste disposal, and sustainability.
So the relationship with Connecta as their communications supplier is business-critical. 
"We switched to Connecta about 18 months ago," says Jeanette. "The relationship with Abilash is really important. Luckily our IT specialist came to us as a picker with IT qualifications back in the Philippines – he saw the opportunity to improve the business and works very closely with Connecta. It's great to talk to a familiar local face when we have a request."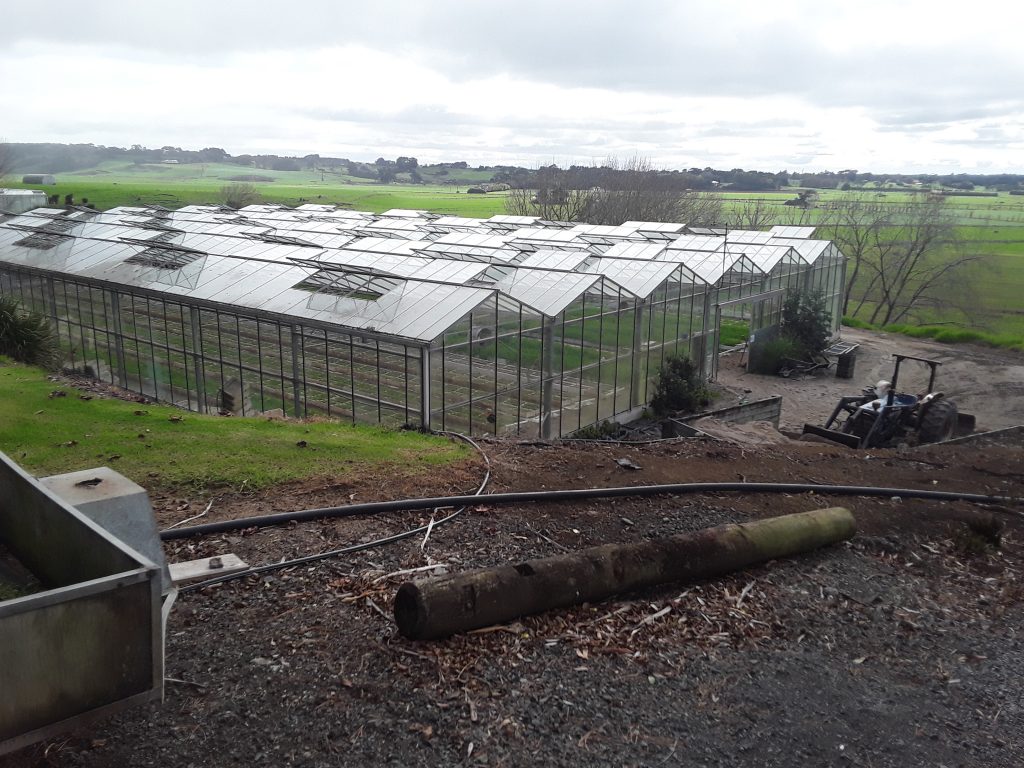 Indeed, Scarborough Fare has become so IT centric that Connecta is in the process of looking to provide an alternative backup connection for redundancy.
Next time you eat out in a classy restaurant, the chances are Connecta is part of the value chain that got the fresh herbs to them and contributed to the taste of the dish you are eating. Bon appetit!
---